Hello and welcome back! I have another card for you for
365 Cards
. Today, I got to be inspired and wanted to take this chance to tell you more about that!
First of all, I got to use the little ticket background image from
Digi Doodle Shop
. I repeated it several times and created a fun background with it. :) The chandelier stamp is from Hero Arts and most everything else is PTI. The sentiment is handwritten.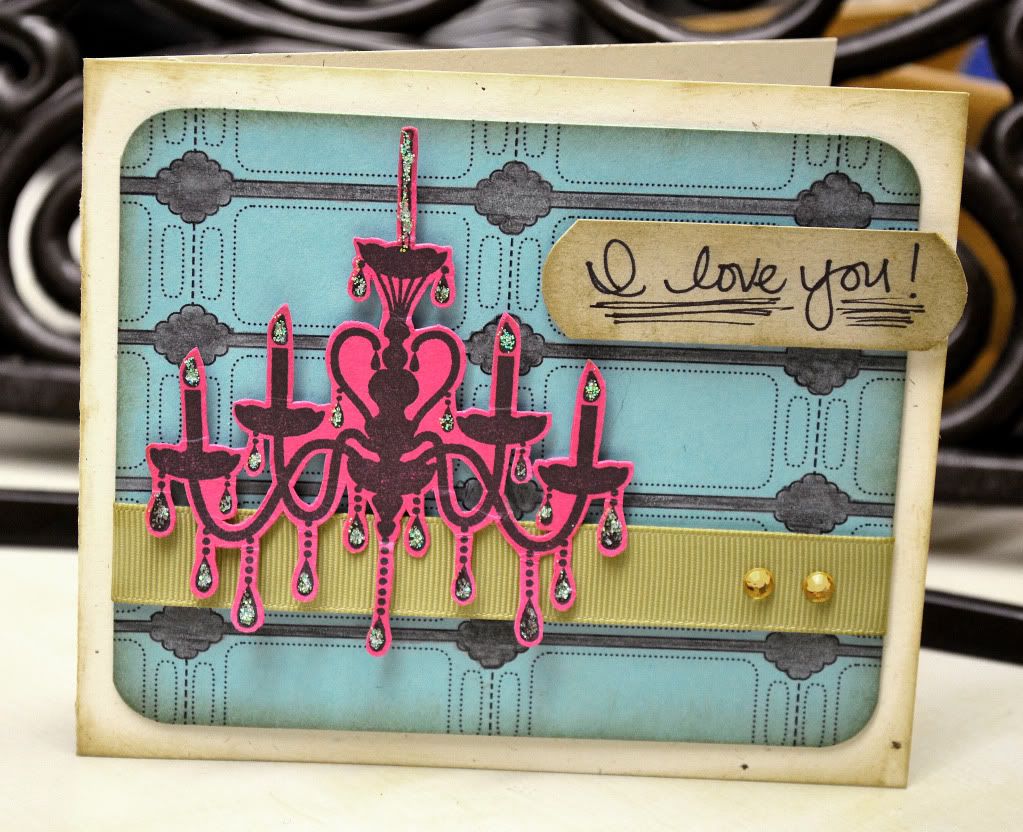 Some of you may know that last month I spent about 3 weeks out of town helping my Grandma Patty recover from a heart attack. It was a really special time to be able to spend that much time with her (and my daughter was with us too). Well, this card is inspired by her. First of all, my grandma has this special gift to see the good in everyone and everything. She just wants to be surrounded by things that are beautiful and make her feel good. So, that's why I used this beautiful chandelier image and then highlighted the pretty scalloped pattern between the rows of ticket images. She's the type of person who would notice that type of detail and just love it. :)
Well, unexpectedly I have been called back to grandma's and will travel to OKC tomorrow where my husband will drop off our daughter Adelle and me, then he'll say goodbye to us for the next couple of MONTHS. It's really challenging being apart from him that long, but he has a semester of school to finish. Then, we will all be moving to OKC in the summer to live with my grandma and help out however we can. We're excited for the new adventure and to get to know family that we don't know as well. We just have to get through the distance first! I'm grateful for the situation in my life (I work from home), where I can be available to help my family when they are in need. As soon as I heard of my grandma's heart attack, I just knew that I needed to get down there and be available to help out. I'm grateful for the strength I was given to follow that prompting and look forward to building up our family there.
So, yes, I was inspired! :) Who inspires you?