That's how the song goes, right? Haha... well I'm close anyway.
... and hello from Grandma's house! I've been here almost a week and am glad I brought my computer and the essential crafting supplies with me. I have a card for
365 Cards
and fell in love with this image from
Heart Song Designs
as soon as I saw it. So cute and so whimsical. Today's Monday challenge is called "Up in the Air" and you're supposed to include 3 images that you would find in the sky. Mine are a bird, a rainbow and clouds.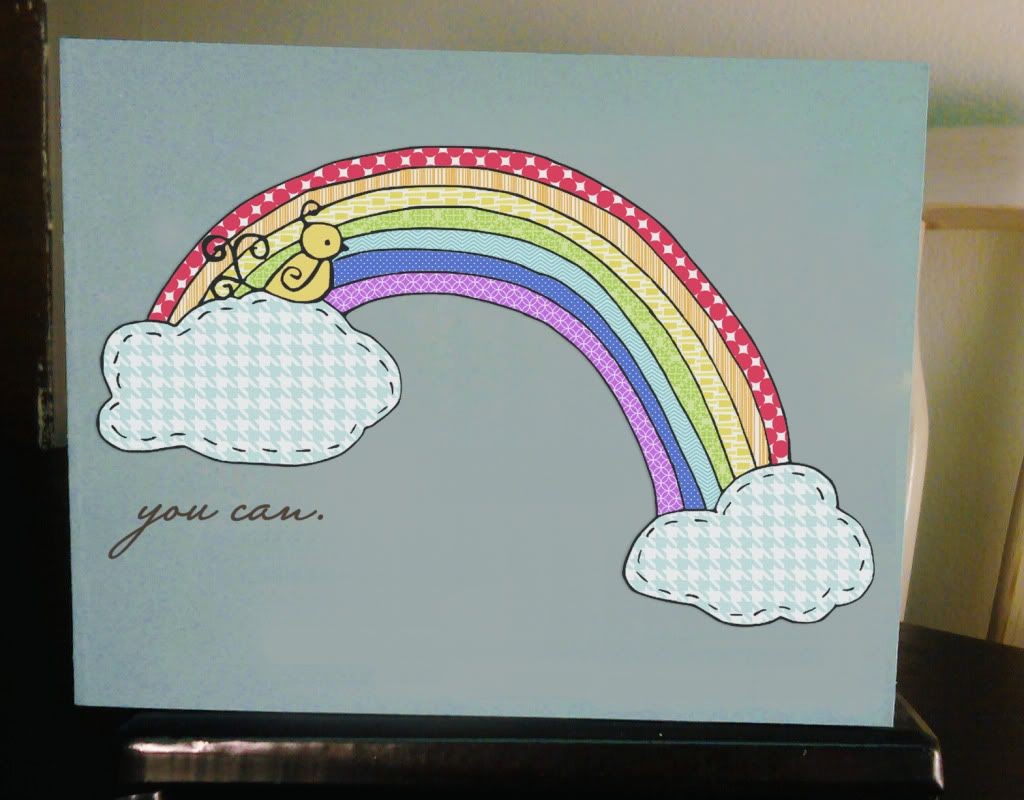 I digitally colored the image, which is always a lot of then... then you can print it, cut it out and voila! :) I'm especially in love with that hounds tooth pattern I created from scratch. I kept this card super simple, but you could add any embellishments you want. Have you ever digitally colored a digital stamp? It's great for someone like me who doesn't use copic markers.
Enjoy!